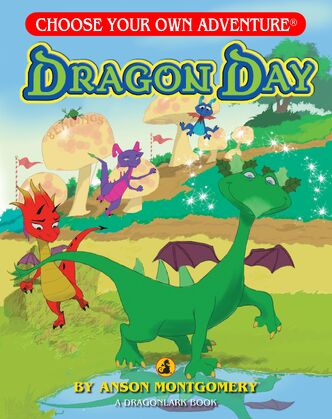 The Dragonlarks are a series of Choose Your Own Adventure books published by Chooseco. They are very similar to Choose Your Own Adventure For Younger Readers, and even have reprinted some of the classic books of that series.
List of Dragonlark books
Caravan

Indian Trail

Your Very Own Robot

The Haunted House

The Lake Monster Mystery

Sand Castle

Always Picked Last

Your Purrr-fect Birthday

Ghost Island

Your Very Own Robot Goes Cuckoo-Bananas!

The Owl Tree

Return to Haunted House

Monsters of the Deep

Your Grandparents Are Zombies!